December 1, 2018
The Joyful Life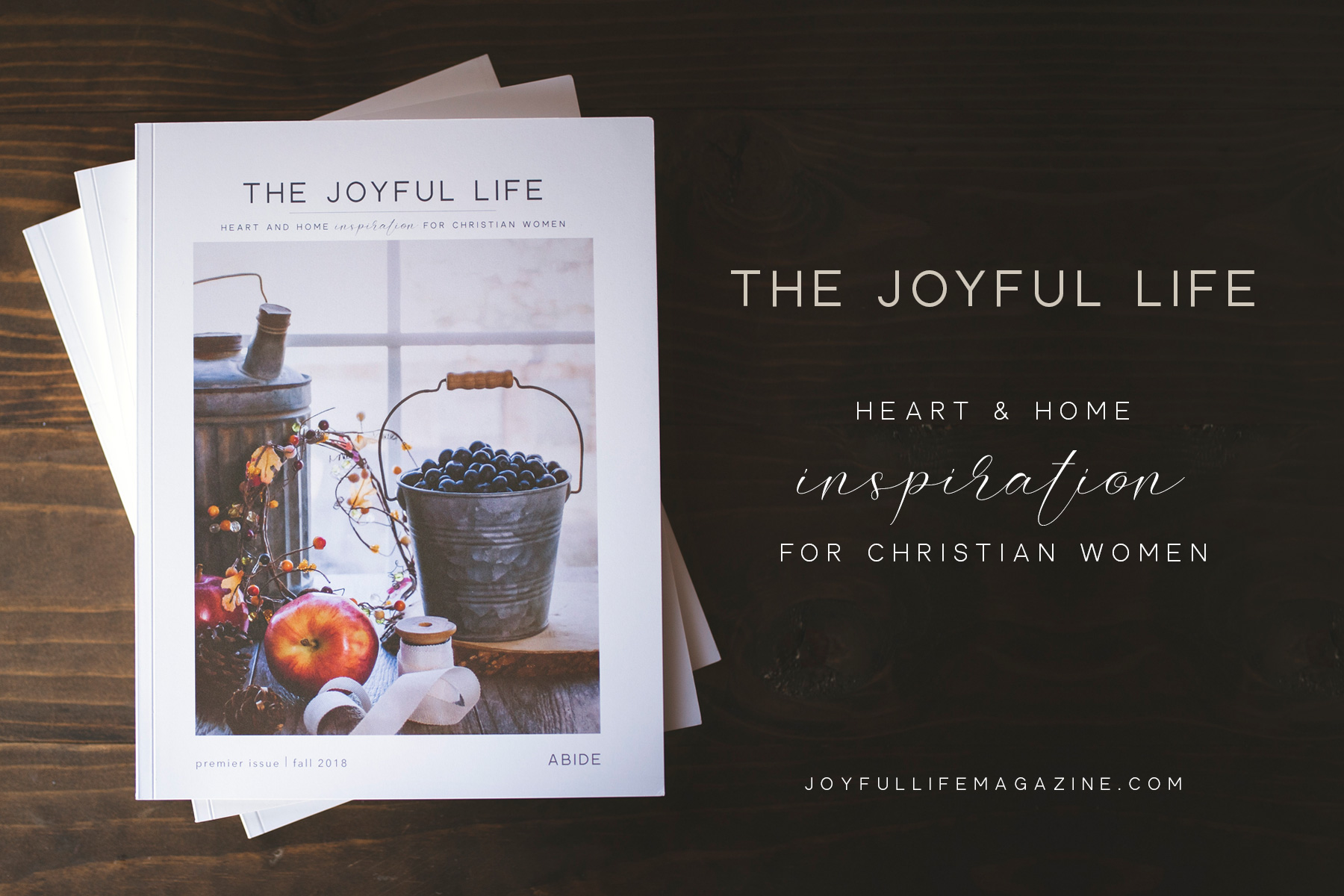 The smell of the pages in a new book is one of my favorite things.  Until I received my first copy of The Joyful Life magazine I thought that was limited to books. When the Premier Edition arrived a bit ago I was pleasantly surprised by the quality. It's not a coated, flimsy rag, my sweet friends! It's a very high-quality magazine I would almost categorize as a book!
Every article is chock-full of beautiful images and the words float off the pages. It's relevant and beautiful. In fact, I am currently using it as a decorative addition to my coffee table collection.
Did I mention? I am also one of their 2019 contributors! I am so thrilled to be part of the team of writers who will fill your inboxes and the pages The Joyful Life throughout the year.
Subscribe to the email and order your Premier Edition! You'll see the banner at the bottom of this blog and my website pages. Just click and peruse!
I would love it if you would subscribe to my email updates, as well! Or, connect with me, BeholdHerLife, on Pinterest, Instagram, Twitter, and Facebook.